NFL Draft Preview: Daurice Fountain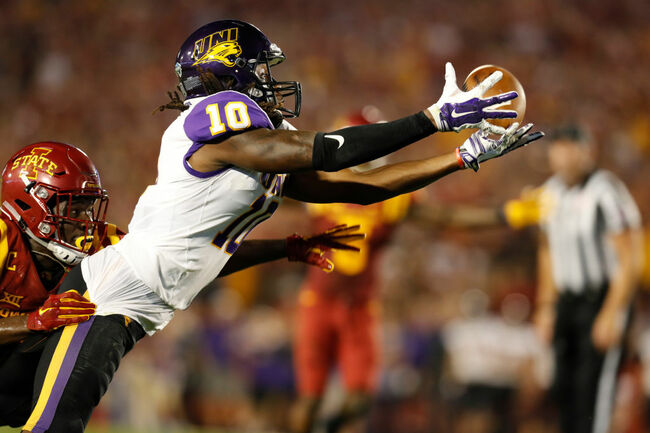 East-West Shrine Game MVP Daurice Fountain, who played his high school football at Madison Memorial, should hear his name called at some point during the NFL Draft.
Starring at Northern Iowa, Fountain was able to put together a stellar senior season, catching a dozen touchdown passes. His combination of size and athletic ability, as well as his production in 2017, should put him squarely on the radar of teams looking for depth and potential at the wide receiver position in this year's NFL Draft.
The freakish athleticism Fountain showed at his pro day (42.5-inch vertical, 11-2-broad jump) does match the player you see on tape. He ran track at Northern Iowa, and has the speed to beat a defense over the top and quickness to get away from corners on short and intermediate routes. He also shows flashes excellent footwork along the boundaries, often getting two feet in. Fountain is a tremendous athlete but an extremely raw football player. He's not a great route runner and can get knocked off his routes by physical defenders. His ball skills are inconsistent. His height is adequate but he is a little skinny. Great production during his senior year but never truly dominated against a lower level competition. Fountain showed enough at Northern Iowa to warrant a look at the next level. He needs to be coached up and may not be able to contribute right away. He did show off some return skills during the East-West Shrine Game (two punt returns for 40 yards). Projection: Fifth Round
Photo: Getty Images