NFL Draft Preview: Austin Ramesh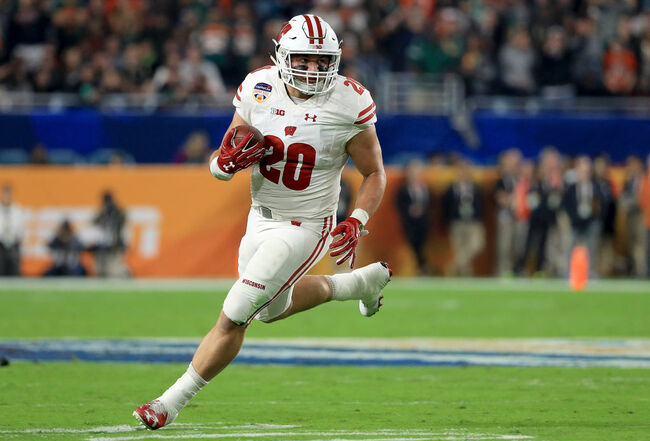 When it comes to fullbacks, the Wisconsin Badgers usually offer up good ones to the NFL. This year, that man is Austin Ramesh, who should prove to be a valuable lead blocker for whichever team considers him in the NFL Draft.
Ramesh was versatile from a blocking perspective for the Badgers, and was also able to contribute in short-yardage situations and occasionally as a pass-catcher as well. Those well-rounded skills should be attractive to NFL teams considering Ramesh in the later rounds or as a training camp invitee.
Ramesh has NFL size for a lead-blocking role, but he needs to bring a heavier club to the table if he is to become a lead-blocking force on the next level. He's an average athlete with average hands, but he can handle some basic pass-catching out of the backfield. Ramesh's ability as a short-yardage runner won't be discussed much, but it shouldn't be discounted. Unlocking the aggression to win iso blocks in the hole is something that could make or break his NFL chances. Draft Projection: Seventh round-Undrafted/Free Agent
Photo: Getty Images

Wisconsin Badgers
Content from the Badger Sports Network
Read more