NFL Draft Preview: Natrell Jamerson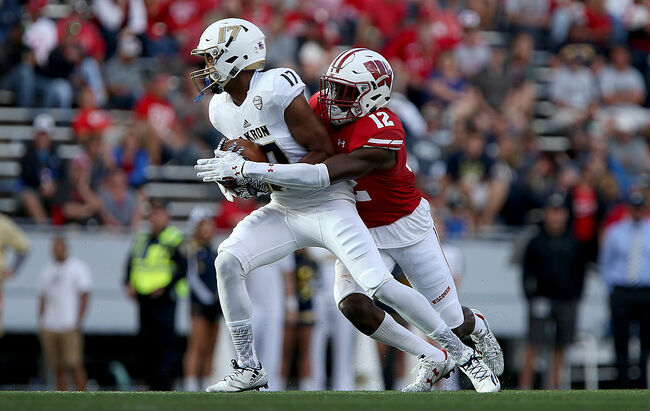 Whether it's the long-term success of a player like Chris Maragos, a recent graduate like Sojourn Shelton, or even the NFL career of current Badgers defensive coordinator Jim Leonhard, Wisconsin defensive backs have a stage to shine on in the NFL on special teams.
Natrell Jamerson excelled in his roles as part of special teams units during his time in Madison. Arriving as a wide receiver, Jamerson moved to the defensive backfield and played several positions before ending up at safety as a senior. That positional versatility should serve him well playing in the NFL.
Jamerson has size and speed more accustomed for cornerbacks, but he looked natural as a single-high safety at Wisconsin, patrolling the deep half of the field with range to make plays near the sideline. As a former wideout, not only does he show the ball skills to make plays, but also the route recognition to diagnose passing concepts, track the eyes of the quarterback and anticipate throws.|Jamerson is extremely aggressive, which will work against him at times, taking false steps and opening passing windows for the offense, but he is quick to recover. At only 200 pounds, he will leave production on the field in the run game, but he doesn't lack for toughness. It might come on special teams early in his career, but Jamerson will be playing in the NFL at this time next year. PROJECTION: Sixth Round
Photo: Getty Images

Wisconsin Badgers
Content from the Badger Sports Network
Read more