NFL Draft Preview: Troy Fumagalli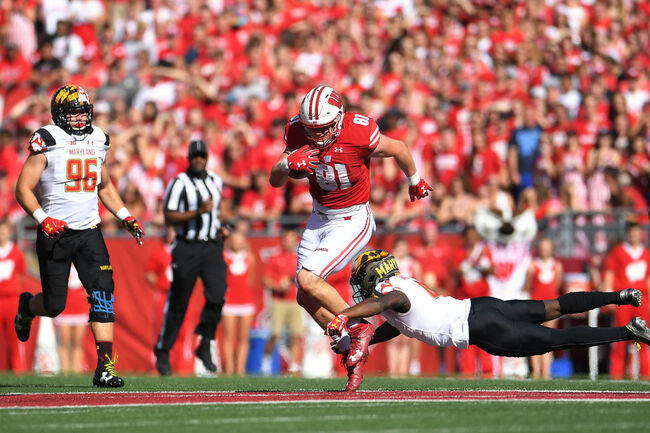 A position that perhaps flies a little under-the-radar when one thinks of the type of player Wisconsin traditionally stocks the NFL with is tight end. However, former Badgers seem to find their way into the league at a pretty regular clip. One former Badgers TE is Lance Kendricks, currently playing for the Green Bay Packers.
Troy Fumagalli looks to continue that pipeline into the NFL. Serving as a primary target for Badgers quarterbacks over the past couple of seasons, Fumagalli regularly earned the first down and contributed in the running game as well.
Fumagalli has good bloodlines - his father, Doug, played at Holy Cross and both of Troy's brothers played at Dayton. He also has NFL training as a result of playing in Paul Chryst's scheme at Wisconsin. He's reliable, focused, disciplined and was a respected team leader for the Badgers. But he's not a special athlete, gathering to cut in and out of his breaks and struggling to separate against elite speed. He had only one reception of at least 25 yards as a senior. A team looking for a West Coast offense-style tight end could covet this ball magnet and begin considering him as early as the fourth round with his ceiling somewhere in the poor man's Kyle Rudolph range. PROJECTION: Fifth-Sixth Round
Video: Big Ten Network
Photo: Getty Images

Wisconsin Badgers
Content from the Badger Sports Network
Read more